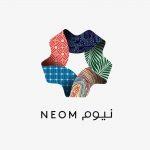 Website NEOM
As a Solution Engineer for Oracle Transportation Management, the role is working with a team on initiatives that enable new functionality in Oracle Transportation Management. 
Responsibilities
Share knowledge and align proactively with stakeholders.
As the Oracle TMS Application expert, keep up to date regarding the latest developments.
Responsible for configuration, unit testing, executing the deployments, and when external development is needed you will review the deliverables from third parties.
Technical initiatives are put on the roadmap by the product manager based on input.
Provide clear feedback on developments and estimates.
Be the third-line support for your application and related interfaces.
Qualifications
Degree in Information Technology or Industrial Engineering.
Certifications in Oracle Transportation Management (and other modules)
3-5 years experience as a configuration engineer/solution engineer in Oracle Transport Management.
Having operational (transport) experience is a plus but not a must-have.
You are willing to develop your skills further to become the leading expert regarding this application.
Preferably you have worked with JIRA before.
You are clear in your communication and provide correct work estimates.
You have a structured approach and know the importance of documentation.