Saudi Arabia's first charter flight to Sharma's NEOM Airport has transported 130 staff on the NEOM project as their first official annual meeting on the project grounds, Affiliation between employees and the region on the other hand.
Saudi Airlines took the staff on board two Airbus A320 aircraft as they landed at NEOM bay airport, which carries the symbol of the airport of the International Civil Aviation Organization (OENN).
General Manager of Saudi Arabian Airlines, Saleh Al-Jasser commented: "We are delighted to offer this unique opportunity to the staff of NEOM to visit the site and learn about its rich cultural, archaeological and environmental features."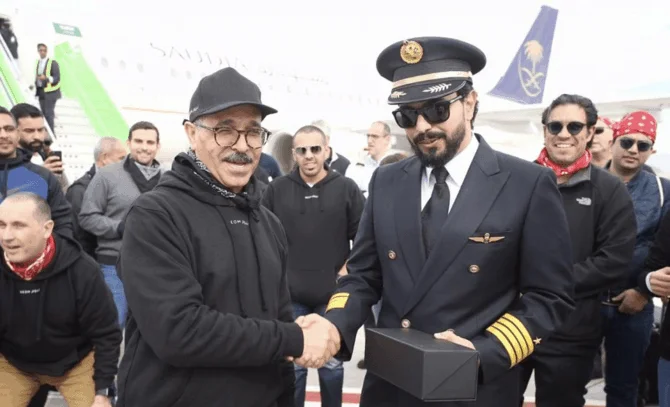 "We have a great faith in this ambitious project, and we hope that this trip will mark the beginning of a long and prosperous partnership with NEOM, and its great opportunities to support the vision of the Kingdom of 2030 and create a new history for the future and economy of the region."
"We wanted our staff to live the experience of the NEOM project, which has been working to make it a success since its inception last year. There is a big difference between knowing the details of the project in theory and going into it practically and exploring its treasures, beauty and heritage."
Al-Nasr thanked Saudi Arabian Airlines for this journey, looking forward to further cooperation with them and with other local, regional and international transport companies and logistics companies to serve the residents of NEOM and its visitors in the near future.