NEOM and King Abdullah University of Science and Technology (KAUST) announced a joint project to determine the "largest coral garden within the world" on Shusha Island, which is found on the shores of the Red Sea in NEOM.
The name of the "Shushah Island Coral Reefscape" was given to the island, which covers an area of 100 hectares, and it will become a global center for displaying efforts and innovations directed at restoring and protecting coral reefs and activating quick solutions to preserve them in light of the ongoing climate change. The project is scheduled to be completed in 2025, through which NEOM will become a world leader in the development and restoration of coral reefs.
In addition, Shusha Island Atoll Park will benefit from the advanced technologies and unique expertise that KAUST possesses to accelerate the growth of coral reefs and enhance efforts to preserve marine environments for future generations within the Kingdom.
It is worth noting that coral reefs are under increasing threats all over the world due to environmental pressures, the most important of which is climate change.
The development of coral reefs in specialized marine farms and then transplanting them into areas containing degraded coral reefs is necessary for the continuity of marine life in these areas. That's because corals cannot recover through reproduction, evolution, and other natural processes.
For his part, Engineer Nazmi Al-Nasr, CEO of NEOM, said: "We work within an integrated system to preserve the environment and all its components. We strive to form one among our main tasks in NEOM is to preserve coral reefs especially and marine life generally, as this is often one among the environmental goals that we are keen on and are working on. achieved, and our cooperation with KAUST demonstrates the important dimension of these efforts."
Al-Nasr affirmed, "Through our advanced technologies and joint experiences, we are working to enhance the scientific community's understanding of how coral reefs adapt to climate change, and we are looking for innovative solutions not only to preserve coral reefs in the Red Sea but also to restore and develop this natural treasure for generations. coming."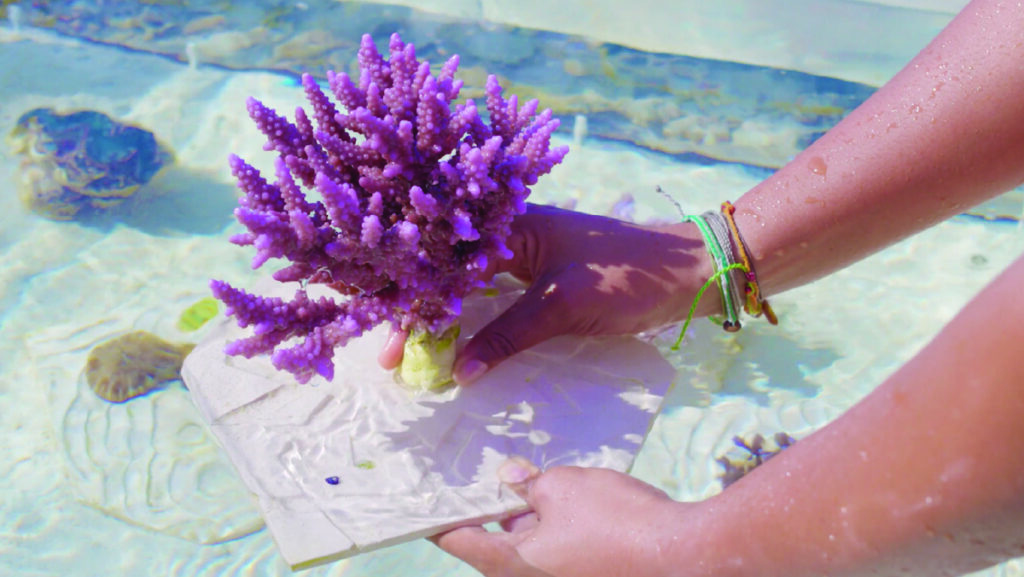 For his part, Professor Tony Chan, President of KAUST, said: "KAUST has pioneering research in the Red Sea environment, and coral reef protection has always been an important research area at the university. This promising project with NEOM is one of the largest technology transfer deals in KAUST history and has the potential To reshape coral reef conservation research and efforts globally using the amazing innovations emerging in KAUST and Saudi Arabia, and that we at KAUST anticipate working alongside NEOM to enhance our lives through science and technology."
NEOM and KAUST will build a "coral garden" around the island of Shusha in the Red Sea, which is home to more than 1,000 species of fish and 300 species of coral, and the "coral garden" will provide a unique opportunity for research and development to preserve coral reefs and attract scientists, researchers, and eco-tourists. Once created.
The New Coral Reef Farms will also be the world's first and largest repository of marine organisms living in the Red Sea.
NEOM will use Maritechture technology, developed by scientists from the Red Sea Research Center and the Coastal and Marine Resources Laboratory at KAUST, first on the coastal reefs and then the island's coral gardens. It will benefit the region for generations to come.
It is noteworthy that this project will enable NEOM to be a replacement tourism icon, because it may be a future destination of a worldwide nature. After all, the island of Shusha reflects NEOM's bold ambition towards developing marine tourism-supported innovation to guard and grow marine organisms within the Red Sea.