The Natural Reserve, launched by Saudi Crown Prince Prince Mohammed bin Salman, is part of a project of the Royal Commission for the Province of Al-Ula (RCU) to develop the area containing various "treasures", including natural areas and endangered animals.
The purpose of the reserve is to protect areas of unique ecological value and restore the natural balance between the living organisms and the desert environment in the region.
Twenty-five gazelles were released in the reserve, 10 in Nubian rams and 10 i red-necked ostriches, with numbers rapidly decreasing in their natural habitat.
In addition, the Royal Commission for the province of Al-Ula announced the establishment of the Global Fund for the Protection of the Arabian Tiger, which lives in the mountains of the region. It is the largest fund to protect the endangered Arabian tiger in the world.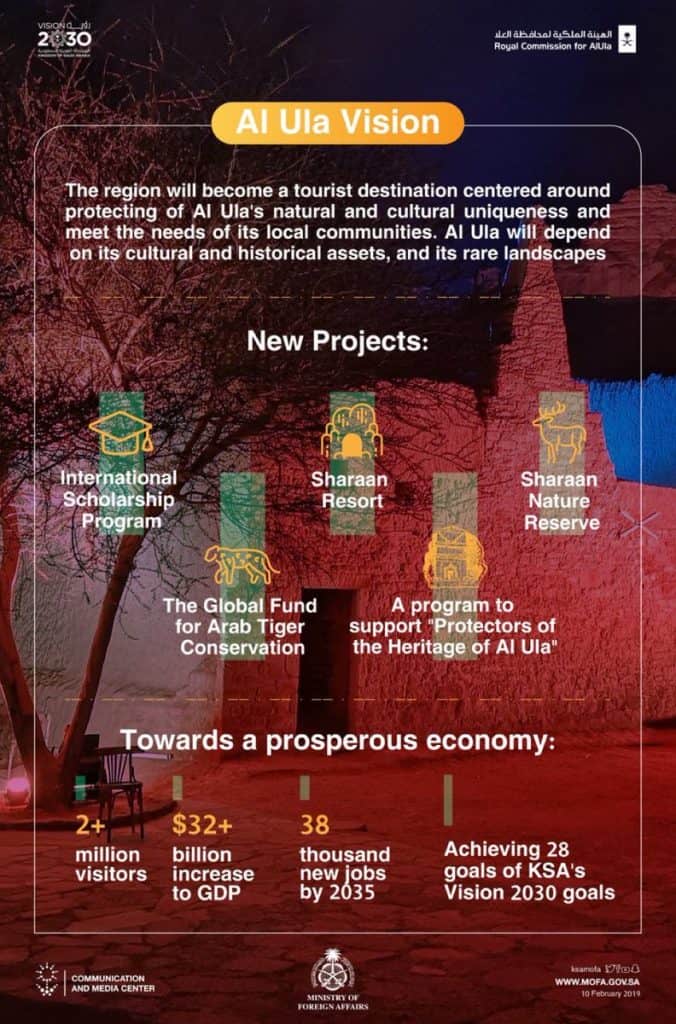 The launch of the reserve under the umbrella of "vision of Al-Ula" launched by the Royal Commission of the province of Al-Ula on the same day. This vision seeks to transform the region responsibly, in order to balance the protection of the rich natural and cultural heritage, and the Kingdom's ambitious projects to prepare the region for visitors from all over the world.